Metro (subway) in Barcelona
informations, tickets, network map & tips for passengers
Since 1924, the Metro rolls through the underground of Barcelona. It was expanded piece by piece to today's 12 lines with over 160 stations.
In this guide, you will find important information for passengers and practical tips on using the Barcelona metro.
One metro network – two operating companies – two logos
Since 2014, the subway network is operated by two separate companies. The "Transports Metropolitans de Barcelona (TMB)" and "Ferrocarrils de la Generalitat de Catalunya (FGC)" companies share the network. Therefore you can find two different logos at the entrance of the metro stations. At metro stations where the lines of the TMB and FGC are crossing, both logos are used.
Metro Barcelona – fast & reliable
The metro is very popular among locals and visitors. You can travel around in the city very fast and independently of road traffic and traffic jam. This is an unbeatable plus in the dense road traffic in Barcelona. Thanks to the integrated fare system under the roof of the ATM "Autoritat del Transport Metropolità" (ATM), it makes little difference with which operator you are traveling.
Metro Barcelona: Network map & lines
Currently, (2022), the network of the Barcelona metro consists twelve lines, operated by 2 companies. There are plans to expand the network continuously.
The lines do not have their own names. They are numbered from L1 to L12. Each line is also assigned a colour.
→ Download: Network map of Metro Barcelona (state 2021 /2022)
A free paper version of the metro network is available at every ticket counter.
List of current Metro lines (2021 / 2022)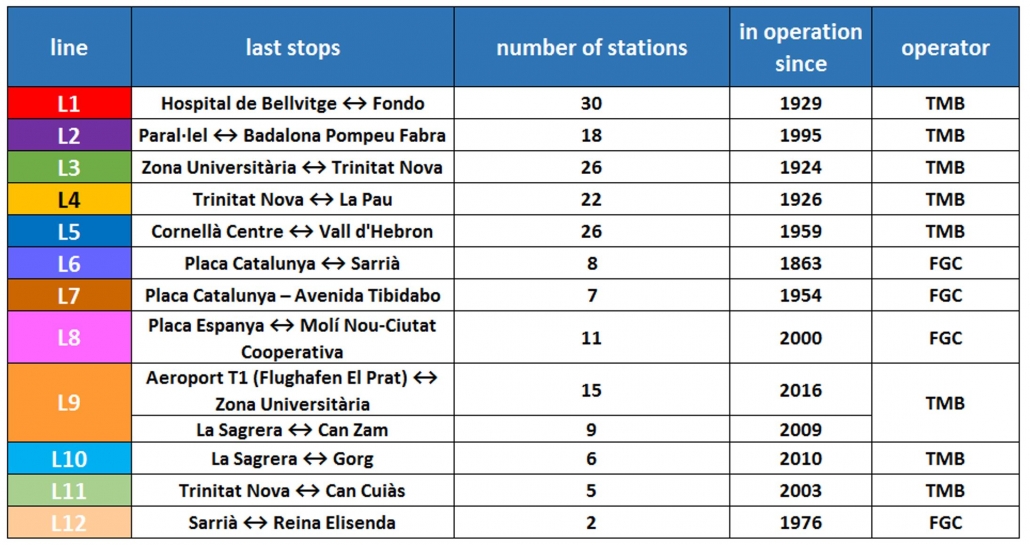 How to find the right ticket for the Barcelona Metro
The entire fare system of the Barcelona public transport is city-wide organized by the "Autoritat del Transport Metropolità".
Whether single ticket, 10 journey ticket (T-Casual) or travel card "Hola BCN!", here you will find information and current prices. So you can find easily the right ticket for your stay in Barcelona. Knowing  which ticket fits best to your needs, saves a lot of money and time abroad.
Our tip in brief:
– if you don't like to read details about the fare systems and the Barcelona public transport network –

For most visitors of the city the "Hola BCN" day ticket is the best choice.

With this card, you can use unlimited the metro, bus, tram and suburban trains (Rodalies, Zone 1) during the entire validity period (2, 3, 4 or 5 days).
The metro ride to and from the airport is also included. You don't have to buy the "metro airport ticket" (10.30 euros – round trip).

The "Hola BCN!" card is, compared to other big European cities, very cheap. The actual price (2022) is, depending on the chosen validity period, between 7.60 and 8.10 euro per day.

Save time and stress, by buying the "Hola BCN" travel card online before departure – without any extra charge –

⮕ Here you can buy the "Hola BCN" card online
– without any extra charge –

Your benefits of online purchasing:

You will not waste your holiday time in queues in front of the ticket vending machines.
After a long flight, you don't have to deal with fare systems and ticket vending machines. You have already the right ticket to take the metro from the airport to downtown Barcelona and back.
Accessibility for wheelchairs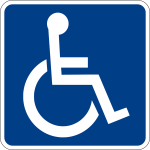 Because the metro has been in operation since 1924, unfortunately not all stations are completely barrier-free or step-free. It is constantly improved, but the retrofit installation of elevators is extremely expensive, especially in the old stations.
9 of the almost 170 metro stations are not completely barrier-free and can't be used without restrictions for wheelchair users or parents with pushchairs.
Barcelona Metro stations, which are not fully accessible:
Lini L1: Clot, Plaça de Sants, Espanya, Urquinaona
Lini L3: Espanya, Vallcarca Linie
Line L4: Maragall, Verdaguer, Urquinaona, Ciutadella-Vila Olímpica
Lini L5: Plaça de Sants, Virrei Amat, Maragall, Verdag
The metro company TMB recommends wheelchair users to use the second door in the first car of the subway train. This is how you are best seen by the driver.
FAQ and tips for using the Metro in Barcelona
To enter and leave the station, you have to pass automated fare gates.
Touch your ticket on the validation devices at the start and again at the end of your journey to ensure the validity of your ticket or the correct fare is paid.
Make sure you use the correct validation device (right side) of the turnstile.
Don't forget to pull the card out again.
What are the operating hours of the Barcelona Metro?
Monday to Friday: 5.00 am – midnight.
Fridays and evenings before a public holiday: 5.00 am until 2.00 am
Saturday night: no interruptions
Sunday night: until midnight
Are dogs or pets allowed on the Barcelona Metro?
The answer is not easy.
Here are the most important regulations for metro journeys with dogs:
Assistance dogs, guide dogs and patrol dogs are allowed.
Dogs and pets transported in special transport containers are allowed. It must be ensured that they do not disturb other passengers.
Dogs that are registered in the Municipal Pet Register and carry an ID chip are allowed to travel on Barcelona Metro under the following conditions:
Dogs must be muzzled from the moment they enter the Metro station.

In addition, dogs must be on a non-extensible leash and must not be more than 50 cm away from the handler. Of course, they are not allowed to be transported on the seats of the Metro.

Travel times for dogs:


From 11 September to 24 June, dogs are not allowed on the Metro from 7.00am to 9.30am and between 5.00pm and 7.00pm.
In summer, on weekends and public holidays, dogs are allowed on the Metro at all times. However, if the metro is overcrowded, dogs may not be allowed.
Only one dog per adult person. The dog handler / dog owner is liable for misbehaviour and possible damages.
Taking the metro from El Prat Airport to Barcelona city centre?
Barcelona El Prat Airport is located about 15km southwest of the city centre of Barcelona. The Barcelona Metro offers a good and fast connection from El Prat Airport to the city centre.
However, some special regulations apply to the tickets.
Here you can find out all about journey times, stops and our tips for buying tickets.
El Prat Barcelona Airport stop – how long do you need for a metro ride to the city centre?
Since 2016, El Prat Barcelona Airport has been connected to the city's metro network. Both Terminal 1 and Terminal 2 have their own metro stop. They are located under the terminal buildings and are well signposted.
A metro leaves for the city centre every 7min. The journey time is about 31 minutes.
The metro is a fast and reliable connection to the city centre. It is much more predictable than the congested road traffic.
How much does a metro ticket cost to get into the city centre?
Attention when buying a ticket: The regular single tickets or 10-trip T-Casual card are NOT valid for the journey to and from the airport!
For visitors to the city who are not staying for several weeks, these two options are practical:
1) You buy the special "Airport Ticket" from the ticket machine. It costs €10.30 for a return trip for anyone over the age of 4 (as of 2022).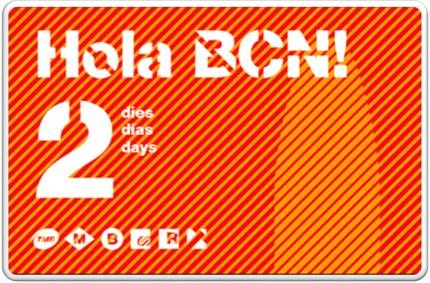 2) Many visitors to the city opt for the "HolaBCN!" ticket. This is a multi-day ticket that gives you unlimited use of all local transport in Barcelona (metro, bus, tram). It is also valid on the airport line of the metro. With the "HolaBCN!" card, you save the €10.30 for the metro ticket.
Current prices for the HolaBCN! Ticket (2022):
2 days / 48h validity: 16.30 Euro
3 days / 72h validity: 23.70 Euro
4 days / 96h validity: 30.80 Euro
5 days / 120h validity: 38 Euro
For a 48h HolaBCN! Ticket you pay 6.30 euros more than for the "Airport Ticket", but you can use local transport for 48 hours free of charge. This pays off quickly and is uncomplicated, because you no longer have to deal with the fare system for the other tickets.
Tip: You can buy the "Hola BCN" card online before your trip at no extra charge via this website – click here –
This saves time and stress abroad.
→ Barcelona local transport: More information on tickets, fares and prices 2022.
→ Hola Barcelona Travel Card (Hola BCN!): More information.
Without changing trains, take the Barcelona Metro from the airport to the city centre?
The metro line "L9 Sud", which goes to El Prat Airport, has 15 stops:
Aeroport T1 (Airport Terminal 1)
Aeroport T2 (Airport Terminal 2)
Mas Blau
Parc Nou
Cèntric
El Prat Estació
Les Moreres
Mercabarna
Parc Logístic
Fira
Europa | Fira
Can Tries | Gornal
Torrassa
Collblanc
Zona Universitària

This allows you to reach the central places in the city centre with just one change.
Coronavirus / Covid-19: What are the rules on TMB buses in Barcelona?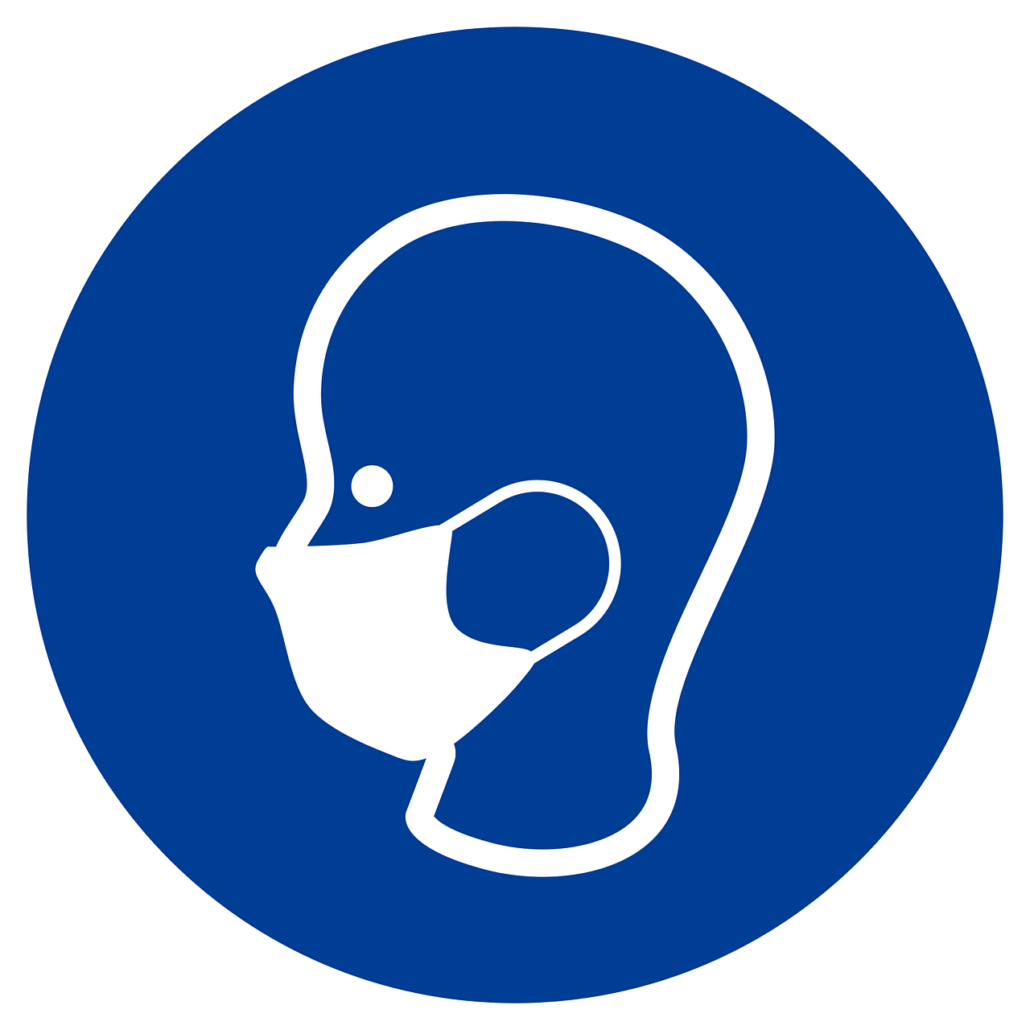 Spain and Catalonia have been hit hard by the Covid-19 pandemic.Therefore, these are some of the rules that apply on the Barcelona Metro and buses:
The use of a mask is mandatory in public transport. The mask must always cover the mouth and nose and must not be removed for talking or eating/drinking.
Use of public transport is prohibited under all circumstances if you have been diagnosed with coronavirus or if you have symptoms of Covid-19 disease.
Avoid talking on public transport.
Use transport outside peak hours if possible.
Leave enough space between you and other passengers when validating tickets and at access controls.
Spread out as much as possible on metro trains and buses.
Rules and the danger situation in Barcelona can change quickly.
Always follow information from official sources, e.g. the current country-specific travel advice from your authorities.
The decision to start a journey and the behaviour on site is your sole responsibility. We cannot accept any liability or guarantee for possible damage.
Do not use information from this website as a basis for health-related decisions. Always consult a doctor if you have any health questions.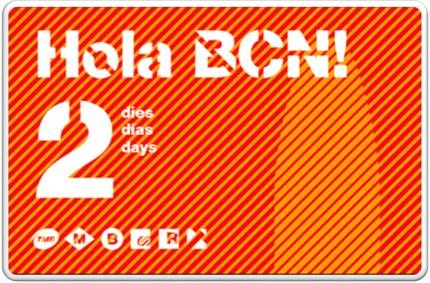 https://www.travelguide.barcelona/wp-content/uploads/2016/10/hola_bcn_ticket.jpg
283
430
travelguide.barcelona
https://travelguide.barcelona/wp-content/uploads/2019/10/bcn_logo_en-1030x276.jpg
travelguide.barcelona
2020-12-23 08:01:59
2022-01-14 10:43:04
HolaBCN / Hola Barcelona Travel Card – Is it worth buying?